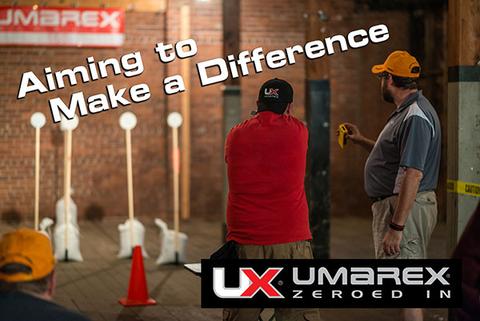 Umarex USA, Inc. appreciates the opportunity to partner with organizations that strive to make a difference locally, regionally, and globally. We at Umarex USA understand that a great many hours are devoted to developing, managing, and implementing these programs. Thank you to all of you who are associated with shooting sports events across the planet, especially those that involve youth.
Umarex USA strives to champion many types of events and promotions and we want to thank you for considering Umarex USA as a potential sponsor or donor. We cannot guarantee every request will receive a donation or a sponsorship as each situation is specific and requires separate attention. Please be patient as we receive a large volume of requests.  Know that we will make every effort to respond as quickly as possible.
If you are interested in inquiring about the possibility of a donation by or a sponsorship from Umarex USA, please download and complete the Umarex USA Donation Request FORM and submit it to the email address located on the bottom of the form.
We wish you a successful and prosperous event. Thank you for your inquiry.